Our eco systems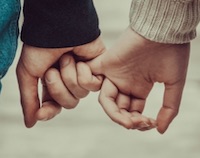 Innofication manages a strong network with organizations and experts in the broad field of innovation, entrepreneurship and management development, so that we add value to our customers.
We have the conviction that each organization should be open to trends and developments in the dynamic environment where most organizations operate. Would you like to exchange some views and thoughts with us and / or that we can help each other, you can contact us at any time.
New ideas most often do not fall from the sky
New insights often provide inspiration and may lead to new business ideas.
Coffee is ready
While enjoying a cup of coffee, we can always change our thoughts.
Added value
Our unique platform could deliver added value to your existing services.
It is very flexible and offers many application capabilities.
Partners & Associates

Sustainable Growth Association (SGA) helps organisations to become game changers by putting a revitalised purpose at the heart of their innovation strategy and leadership processes. Sustainable Growth Association think and act holistically. Looking at your strategy, operations and leadership from a systems perspective, SGA is aware of their mission-critical interdependencies. Whether Sustainable Growth Association client's immediate need or challenge concerns projects and/or programmes for people and leadership development, operational efficiency (house-in-order programme), building innovation capabilities, or defining masterplans for mid- to long-term strategic change, SGA builds their work on a science-based system understanding that is applicable to business. SGA services focus on mid-sized and larger companies operating in but not limited to the following industries: chemical, clothing, manufacturing, electronics, energy supply (utilities), environmental technology, automotive and mobility, high-tech and engineering, IT and telecommunications.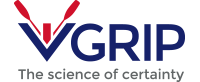 VGRIP makes companies achieve more measurable value at a lower cost in defining and executing strategy, significant change, innovation strategy and major projects. They benchmark your tactics, create a compelling case based on our Value Management Toolset™ and turn programs and projects into a tangible and optimally organised portfolio. All aimed at overachieving predicted business outcomes with immediate effects. Empowering management to evaluate all scenarios to make effective decisions and minimise impact on predicted outcomes, even when unexpected events occur.

Education & Training Centre of the Netherlands (ETCN) specializes in international educational programs in Central and Eastern Europe. ETCN is the main partner of NIMA in these regions. Based on years of experience ETCN developed in close cooperation with NIMA, NIMA-A and NIMA-B, NIMA Marketing communication-B and NIMA Sales-B programs. The educational programs of ETCN distinguish themselves with tailor made educational programs for Central and Eastern Europe and with a competence based practical approach.

AppRuption is a consultancy company that focuses on the following issues: How can organizations speed up their innovation process? How can organizations gain new insights on cases and problems? How can students and organization build entrepreneurship skills?
Memberships

Innofication is active member of Product Development Managament Association (PDMA) in the Netherlands. The Product Development and Management Association (PDMA) is a community of more than 2,000 members whose skills, expertise and experience power the most recognized and respected innovative companies in the world.

PDMA's members include product development and management practitioners, academics and service providers in a variety of industries and knowledge areas, including new product process, strategy innovation, market research, tools & metrics, organizational issues and portfolio management.