Innofication assists businesses in fostering innovation, entrepreneurship and education challenges. Our innovation management software is an essential helpful tool in solving those challenges, but it is not a goal in itself!
The concept of Innofication was created in 2013 by various experienced consultants, entrepreneurs, innovation- and change managers which shared with each other issues in the area of change within organizations.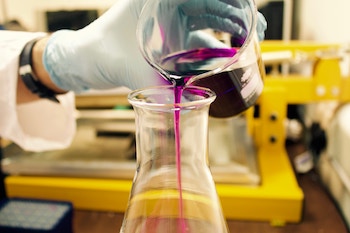 It occurs too often that new projects are initiated, which have a very high level of abstraction for which the end result could be a new car or a go-kart. Now that's not often the biggest problem, but the staffs that are daily active with the result/solution were not involved in the preliminary phases and as a consequence no commitment from employees and other stakeholders are given. And we haven't mentioned the feasibility of the project i.e. the change process. A major organizational challenge.
Thorough research and considering various concepts has led to the development of our unique serious gaming platform that allows organizations to be able to rapidly transform new ideas into propositions that can be introduced to the market. Both the organization of the customer and his business becomes the focal point for our solution. We help you to innovate as a start-up with the power of a corporate where the expertise of your people is optimally utilized.

Unleash the power of your employees and other stakeholders to successfully innovate and change.
In practice, the employees remain the most important assets of an organization and that is sometimes underestimated.

- Innofication -
Why Innofication
We have an innovative proposition that helps organizations stay relevant to the market in which they operate or markets they want to enter.
Management team
Friso Muntjewerf MBA
CEO & Founder
Friso Muntjewerf is an entrepreneur, innovation consultant and project manager in the domain of innovation, business models and customer experience. Always at the front of organizations.

Friso joined the management team of several startups mostly responsible for marketing and sales. He was partner manager at a subsidiary of Microsoft and was the last 10 years senior management consultant at Logica/CGI in primarily the banking and insurance sector. Friso holds an MBA degree differentiation Business Development, Nima Marketing C (Master level) and a Bachelor in Information Technology. In addition, he is part time lecturer Strategy, Marketing and Entrepreneurship at the University of Applied Sciences Inholland.

He has a healthy interest in general trends and developments in the broadest sense of the word. His enthusiasm, curiosity, knowledge and experience ensure that he is a partner at any levels within organizations. In his spare time he likes to run with his Labrador dog through the woods, likes to read and likes to be inspired by others.

Ed de Keizer MBA
Partner
Ed has specialized in financial management, investments and organization advice with a no-nonsense approach.

He has worked for many years at a large Dutch bank and advised many clients in several domains. Organizations that need to change in order to reach a better market fits has his special attention.

Ed has a Master of Business Administration and a special interest in innovation and entrepreneurship with a goal to assist organizations in turbulent times.

Partners
We colllaborate often with partners and associates which have knowledge and experiences and are willing to share them with our customers.
See for more information partners