Innofication has recently launched a new release of his Innovation Management platform.

Extension and change of dashboard players.
New features are added, where player can see the activities of other players and innovators. The last activities of feedback of players and the elaboration of concepts by innovators are presented in scrolling mode.

Innovators can also directly see their current position in an active round and their overall position in the challenge.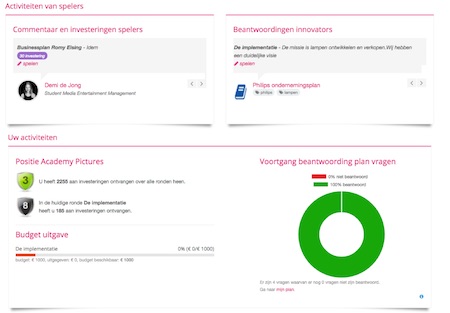 Run multiple campaigns in a single customer environment
It was always possible to run multiple campaign in a single environment, but now players can select their campaign. Although a campaign is running in a single customer environment, also the features, look and feel can be fully customized for a single campaign. So a customer is able to run multiple campaigns which can be fully different! See example below where the player is able to select a campaign. Campaign can be fully separated from each other.